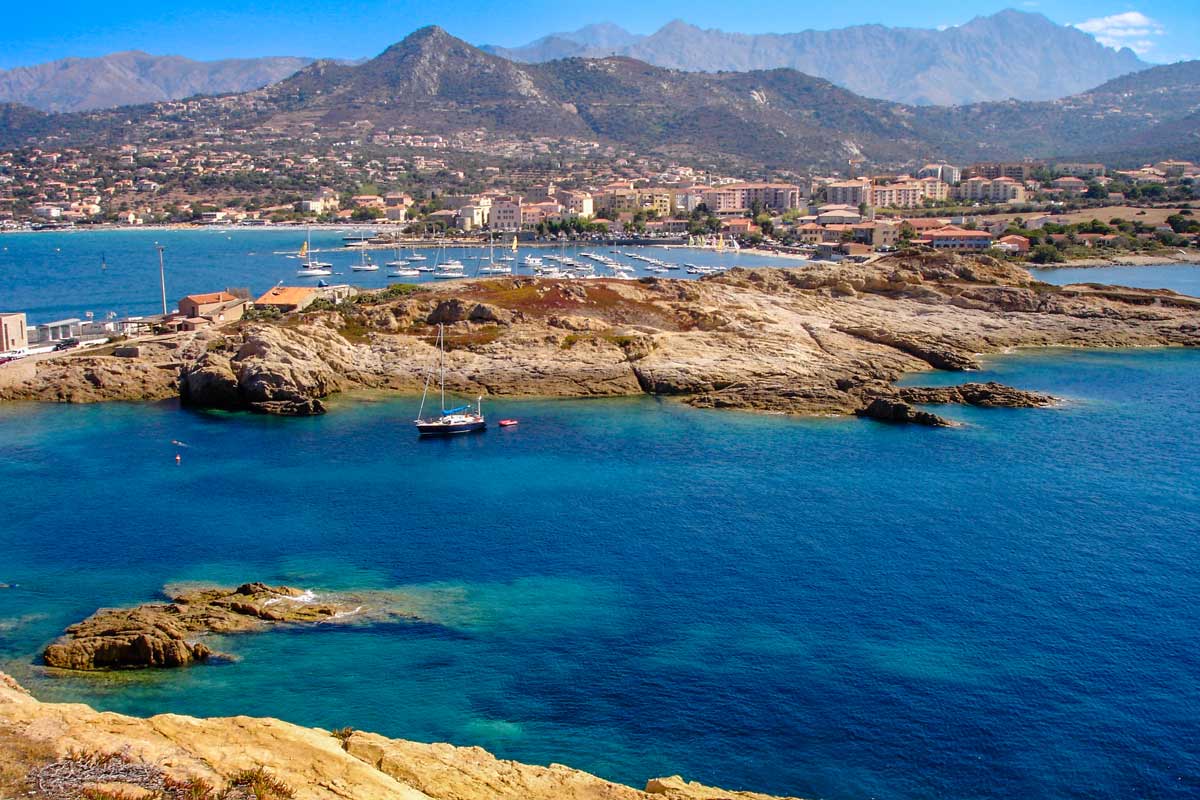 Top 5 places to see in Balagne
In the northwest of Corsica, Balagne welcomes you. Between the coast and its paradisiacal beaches, the hinterland and its typical villages, the mountains and the forests, the Balagne region offers an incredible diversity of landscapes. Don't miss Calvi and its unmissable citadel at the foot of Monte Cisto.
Île Rousse welcomes you on the Paoli square. Discover the villages in balcony of the hinterland of the Island of beauty by traversing the valley of Reginu.
The village of Calenzana makes you discover its gustatory treasures, its craftsmen and natural spaces that you will not want to leave. Finally, enjoy the incredible fine sandy beaches of Galéria.

Top 5 activities to do in Balagne
Corsica and the Balagne in particular will satisfy both lovers of idleness and the more athletic. Get on board the little coastal train U Trinichellu which runs along all the beaches from Calvi to Ile Rousse.
This is a wonderful way to discover the Balinese coastline! Stop to relax on one of the most impressive beaches of Corsica: the beach of Ostirconi.
To discover the hinterland, take the craftsmen's road from Pietralba to Galéria. Hiking lovers will be delighted to follow the GR20 and the Mare è Monti with unforgettable walks from Bonifatu to Calenzana. Finally, for the more active, don't miss the opportunity to descend the most beautiful Corsican rivers in canyoning!
Campground in Balagne
By choosing the Bella Vista campsite in Calvi, you will be ideally situated to discover the Balagne and all its treasures. Its location is central and you will be close to all the activities and places not to be missed in Balagne.
Close to Calvi and not far from Ile Rousse, you will have easy access to the coastline of the island. The immense beaches, the small wild creeks, the peninsulas, but also the walks in the mountains or in the forest and the discovery of the innumerable small typical villages of Corsica are yours.
Discover the towns and villages of Balagne