Campsite 23 km away from Ile Rousse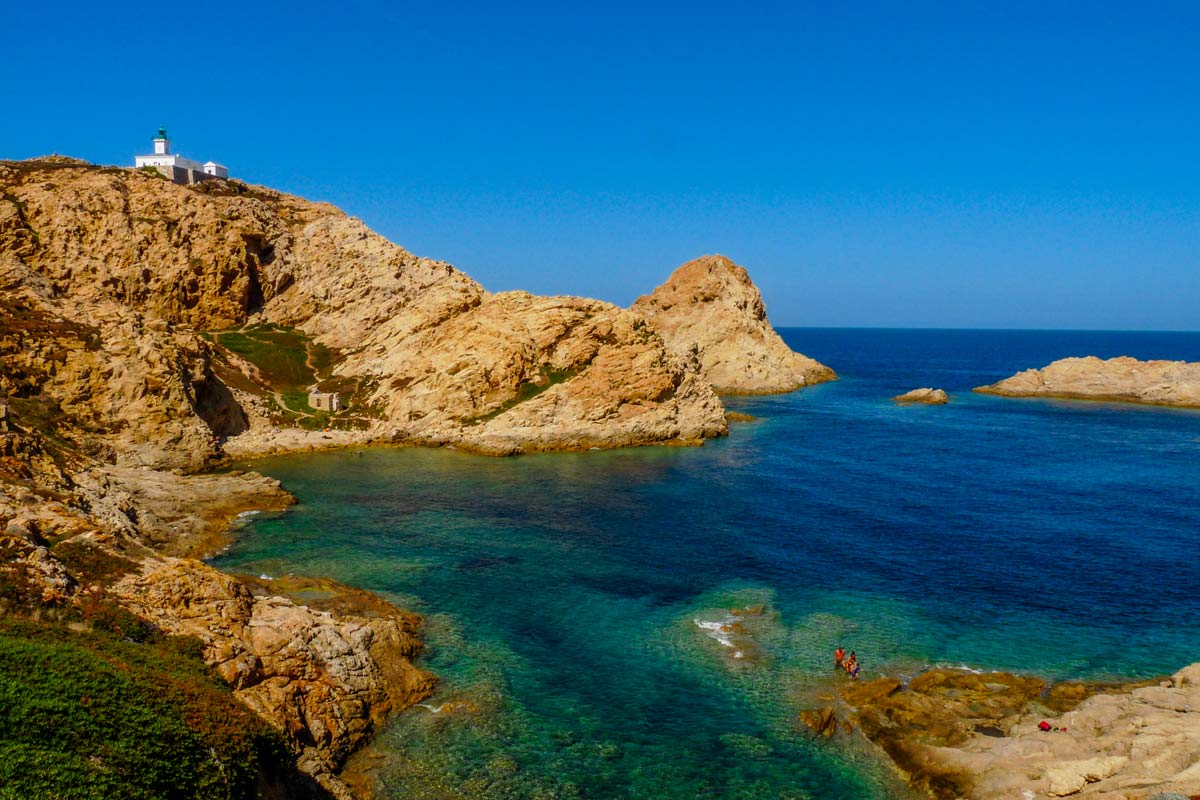 How to get to Ile Rousse
To reach Ile Rousse by car will take you about 25 minutes and you will have to travel about twenty kilometers westward from Calvi.
From the Bella Vista campsite in Corsica, first take the avenue Christophe Colomb and then the road to Bastia (T30). Be careful, because you will encounter some dangerous curves. Continue to Lumio, then pass Algajola and Curzo.
You finally arrive at Ile Rousse. If you have some time, you can also take the U Trinichellu also called "the tramway of the beaches". This small coastal train serves the beaches between Calvi and Ile Rousse during the summer.

What to do and what to see in Ile Rousse ?
To visit Ile Rousse is to discover one of the three most beautiful gulfs of Corsica. In Balagne, northwest of Corsica, Ile Rousse is bordered by the Mediterranean coast. It is also the third commercial port in terms of goods and passengers traffic, just after Bastia and Ajaccio.
Île est Rousse is nevertheless a typical small town of Corsica, with its alleys where it is good to stroll to the sea front. The Place Paoli is a place not to be missed where you will appreciate the peaceful atmosphere of the small cafés and the games of petanque under the plane trees. Stroll along the promenade A. Marinella promenade which runs along the Napoleon beach.
To the north of Ile Rousse, reach the island of Pietra which is reached by the road to the port. Visit the Pietra lighthouse and marvel at the sumptuous sunsets.
Campsite near Ile Rousse
The Bella Vista campsite, near Ile Rousse, offers you accommodation in a chalet, in a mobile home or on a bare pitch in a quiet place with a family and friendly atmosphere.
This campsite near Ile Rousse allows you to go easily to this part of the Balinese coastline.
In the heart of the Balagne region, the Bella Vista campsite in Calvi is ideally located to visit Ile Rousse. The 23 kilometers separating the campsite from the wonders of Ile Rousse allow you to visit Corsica or to discover the coastline thanks to the coastal train.
The surroundings of Ile Rousse