Campsite at 15 min from Calenzana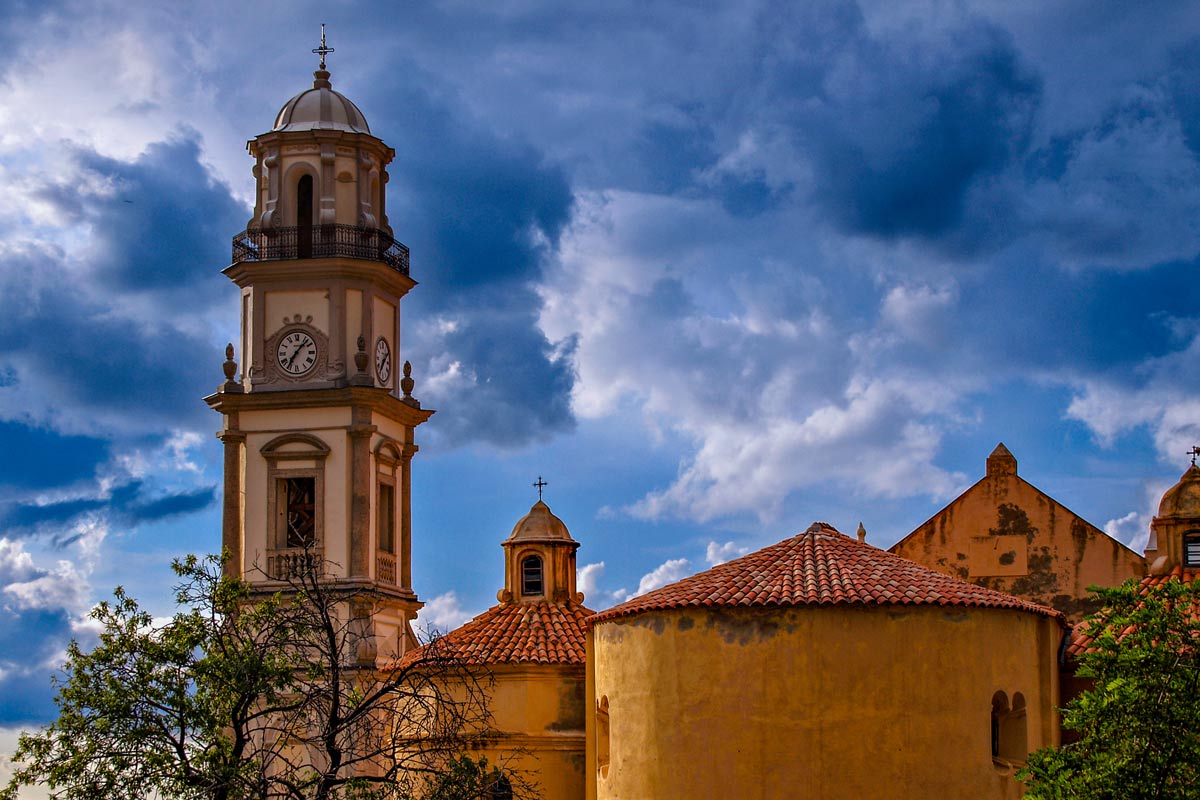 To see in Calenzana
Calenzana is a commune of Balagne in Haute-Corse. It is located in the Corsican lands, at the foot of the mountains where the highest peaks of the Isle of Beauty stand. This village is clinging to the side of the mountain and dominated by the Monte Grosso. It is part of the regional natural park of Corsica.
To discover this pretty typical village, you must stroll on the Saint Pierre square and enjoy the fountain while marveling at the extraordinary view on the gulf of Calvi. Bars, restaurants and other shops welcome you and showcase the many riches of the land.

The best things to do in Calenzana
Calenzana offers exceptional gustatory discoveries: you will be able to discover wines, honey, oil, jams and cheeses, in particular the famous Calinzana with ewe's milk.
Calenzana is also the starting point of the very famous GR20 hiking trail. The house of the GR 20 is located at the entrance of the village. The hiking trail Tra Mare è Monti also awaits you for an unforgettable climb.
Don't forget to visit the chapel of Saint Restitude where you will enjoy an impressive atmosphere of meditation under the olive trees. A fair and a pilgrimage are held every May 21. If you come in mid-August, you can also enjoy a festival of classical and contemporary music concerts.
Camping at 12 km from Calenzana
Camping Bella Vista de Calvi is located near Calenzana and is the ideal starting point for visiting the Calenzana region.
The campsite welcomes you with a variety of accommodation options (chalets, mobile homes, tent or caravan pitches) in a family and relaxing atmosphere close to the beach. You will find a warm welcome near Calenzana.
Just a stone's throw from this typical Corsican village, you will enjoy modern facilities near the tourist points of Calenz.
Calenzana and its surroundings