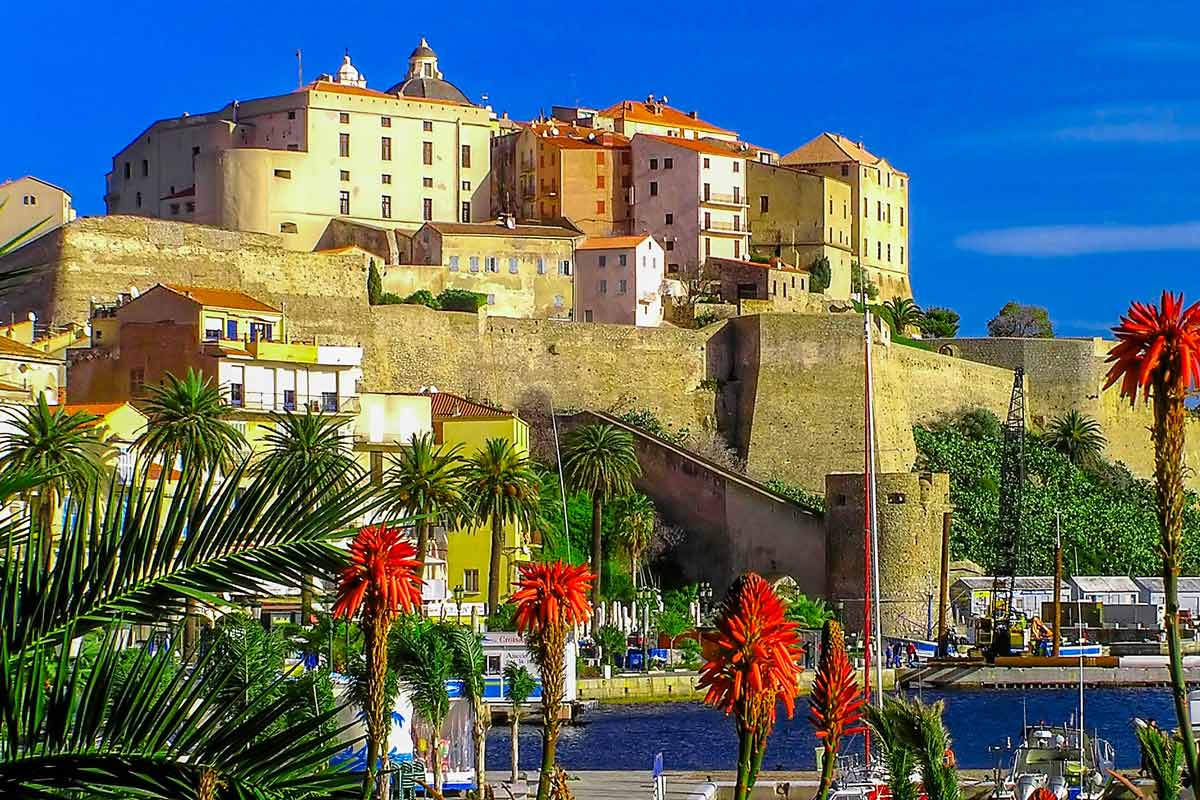 To see in Calvi : the top 5 places not to be missed
In the northwest of Corsica, in Haute-Corse, the city of Calvi spreads out between Lumio and Calenzana, along a wide maritime facade with the Mediterranean Sea as a horizon.
Stroll through the small picturesque streets of Calvi's city center with its market, its typical stores and its Sainte-Marie-Majeure church. Then go to the long beach of the Pinède which borders the gulf of Calvi, with its fine sand and transparent waters.
Stroll around the marina, then discover the marina and the esplanade of the Landry quay. The famous and majestic Citadel of Calvi watches over the massifs of Monte Grossu.
Finally, if you take the road that leads to Galeria, you will find the Notre-Dame-de-la-Serra Chapel on the heights of the hill. It offers a magnificent view of the bay of Calvi and this beautiful corner of Balagne.

Things to do in Calvi: the top 5 activities not to be missed
The boat trip is an essential activity for any trip to Corsica. From Calvi, book your boat trip to the Scandola reserve or for a discovery of the gulf of Calvi to the Revallata.
Choose a scuba diving session in the turquoise waters of Haute-Corse with the international diving school of Calvi. If you like water activities, choose a canyoning course near Calvi for a maximum of sensations!
Finally, Calvi offers the opportunity to make superb hikes, with in particular the path of the customs officers of the Revallata. For the most courageous, the Via Ferrata reveals a view on magnificent Corsican landscapes.
The Citadel of Calvi
Site impossible to circumvent of Balagne, the famous Citadel of Calvi is one of the most beautiful tourist sites of Corsica near the camp-site in Calvi.
Opt for an audio guided tour or a playful discovery via a treasure hunt organized by the Tourist Office of Calvi for children up to 14 years.
While walking through the streets of this magnificent Genoese fortress, you will have access to an exceptional 360-degree view of the entire city of Calvi. Take advantage of this view of the Calvi harbor and the surrounding mountains flowing into the Mediterranean Sea!
Discover the other cities of Corsica