Campsite at 14 km from Sant Ambroggio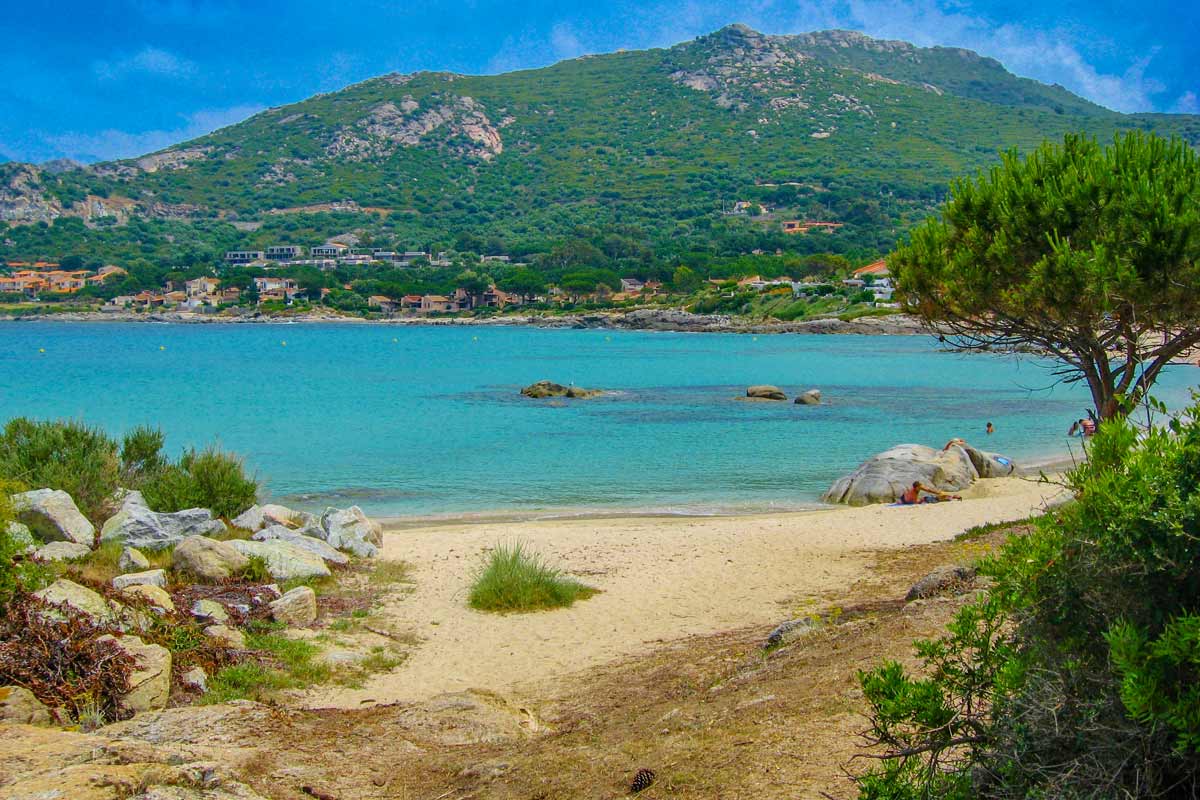 Briefly about Sant Ambroggio
If you love the Corsican coastline and the picturesque atmosphere of small villages, you will love Sant'Ambroggio, located in the commune of Lumio, in the Balagne region.
Between Calvi and Ile Rousse, the village of Sant'Ambroggio is known for its marina, its beaches and its typical Corsican family atmosphere. It offers both tranquillity and the possibility to indulge in ideal holiday activities. Imagine strolling along the long sandy beaches, enjoying the small seaside restaurants and swimming in the turquoise waters of Sant Ambroggio…

Things to see and do in Sant Ambroggio
The beach of Sant Ambroggio is undoubtedly one of the most beautiful beaches of the Island of Beauty. Ideally located in a bay, it is protected from the winds. This beach is ideal for idleness and family bathing.
You can also admire beautiful sunsets. The place allows you to practice snorkeling. Discover also the beaches of the natural reserve of Spano and its small creeks.
Stroll along the small and picturesque marina! The place is perfect to rent a boat and to leave for an excursion towards Scandola or L'Agriate. The hikers will also be able to enjoy the paths towards the Spano point and the Genoese tower or, further on, to the Caldanu point.
Camping near Sant Ambroggio
The campsite in Calvi is at an ideal distance to enjoy Sant Ambroggio. In 17 minutes you can reach the marina and the coastline of this beautiful place where you can enjoy your vacation.
This campsite near Sant Ambroggio offers accommodation formulas that suit everyone: chalets, mobils homes, bare pitches… You will find the solution that suits you and you can enjoy its warm and friendly atmosphere.
Between Calvi and Ile Rousse, the Bella Vista campsite offers you an exceptional situation in Balagne.
Sant Ambroggio and its surroundings