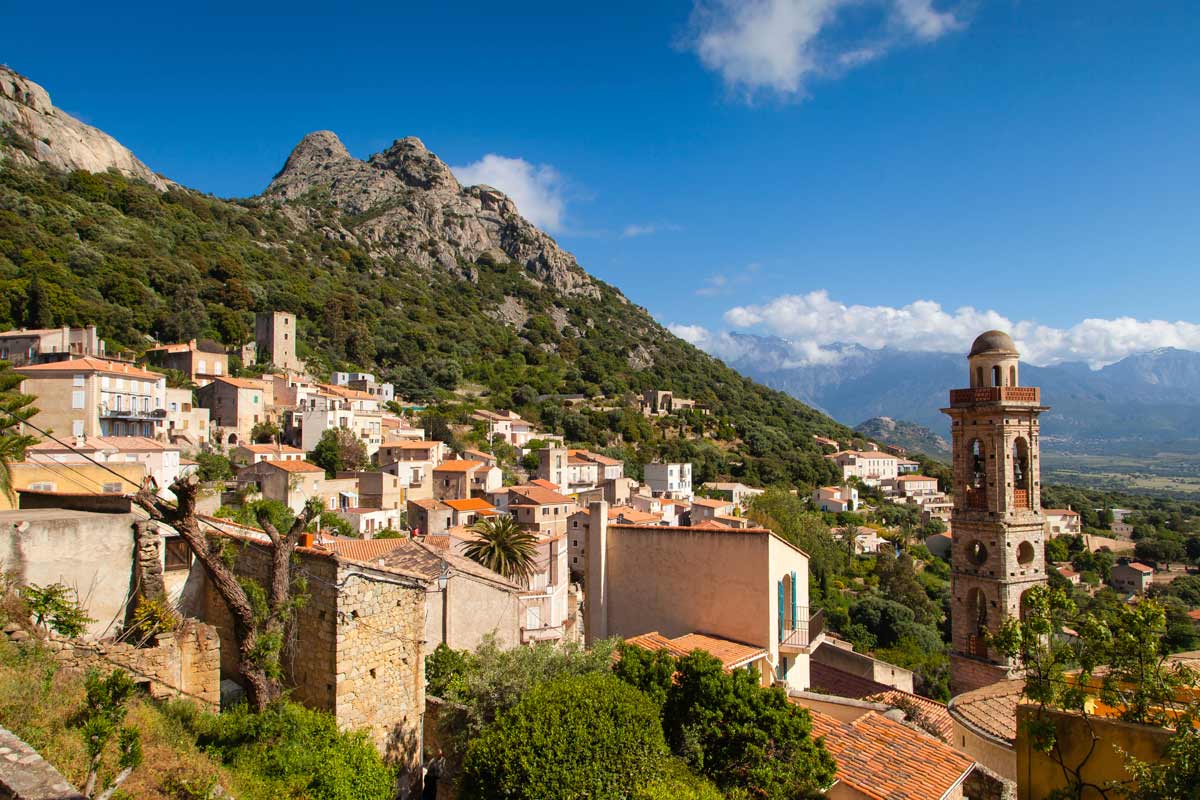 The 5 most beautiful things to see in Lumio
Lumio is known as the "city of light" and you will see that its atmosphere lives up to its reputation!
Take advantage of the particularity of Lumio by peacefully visiting its alleys, squares and small chapels, as the village is made up of pedestrian paths that go around it and cross its square. While walking around, don't miss the Torricella district, with its beautiful houses and its square tower, the Terra Lomellini.
Stroll on the beach of the church with its fountain, its old wash house and the church of Santa Maria. Discover also the Marina of Sant'Ambroggio on the sea front of Lumio. Finally, go to Occi, a ruined village on the heights of Lumio, to admire the gulf of Calvi!

The best things to do in Lumio
Walking through the streets of Lumio, you will inevitably arrive at the village square. Stop at the Café di a mossa, a real local attraction! On Wednesday mornings, stroll through the market of Lumio on the beach of the church where small producers settle.
To discover the wines of the region, enjoy white, rosé and red wines at the Clos Culombu estate. Also visit the distillery L'Astratella to be intoxicated by the scents of the Corsican maquis which are transformed into essential oils and floral waters. Finally, one of the best activities to do in Lumio is to swim in one of the creeks of Punta Spano or to practice snorkeling!
Campsite at 10 min from Lumio
The Bella Vista campsite in Calvi is located near Lumio. Its location is perfect to visit the richness of this town of the Balinese coast. You can reach the "city of light" in 10 minutes by road from the campsite!
This family campsite near Lumio offers you various accommodation possibilities in a peaceful setting, with a complete set of services at your disposal.
You can enjoy the Corsican coastline, but also its typical villages and the mountains and forests nearby. This campsite near Lumio offers you an ideal setting for unforgettable vacations!
Lumio and its surroundings